IT Transformation & Cybersecurity Advisory
IT Transformation Simplified
100+
Total Employees Across the Country
200 Million
Security Events Processed Daily
200+
Private Equity Transactions Annually
250+
Years of Combined Leadership Experience
Who We Are
At RKON, our knowledgeable team of IT experts combines industry experience with operational awareness to help private equity and mid-market organizations realize the value and benefit from a more cost-effective, scalable, and secure IT environment. If you are a private equity company with concerns about securing your portfolio or improving your security solutions architecture or a mid-market organization with scalability or cost challenges, RKON is your partner. From advisory to execution and outsourcing, RKON will not only help solve complex challenges, but help put your organization on the path to a Quiet IT environment.
Private Equity
For private equity organizations, RKON offers full-stack IT advisory and M&A services. Through extensive due diligence, carve-out, and platform creation, our team aims to drive business valuation and maximize portability.
Technology Services
RKON provides vision-to-execution IT services. Our aptitudes include strategy, cloud migration, managed services, and security advisory services. We partner with a variety of private equity and mid-market organizations to help identify, manage, and resolve IT vulnerabilities and inefficiencies impacting business operations.
Our Certifications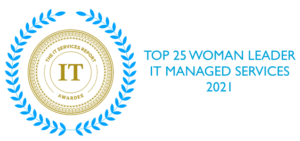 RKON's IT Services Methodology:
From Private Equity to Mid-Market
IT Advisory
Due diligence is necessary to review IT environment, security risks, and cost inefficiencies with a road map for execution.
IT Execution
Most IT fails in the execution stage. This leads to higher costs, lost productivity, and increased risks for your organization.
IT Outsourcing
Merging into one local point of IT operations, or OneOps, helps ensure you are running a secure and compliant IT solution.
Now more than ever, IT transformation is a strategic enabler to business growth. By partnering with RKON, organizations will benefit from a single point business partner delivering high-performance, secure, and scalable Managed IT Services, allowing management to focus on driving business goals, instead of outages and inefficient IT processes.
From advisory to execution, and management, RKON will assess your current information technology infrastructure, roadmap the implementation process, and work with you as we integrate into your system improving technology capabilities, security, and ensuring IT compliance meets industry standards. We have a team of proven IT experts recognized across the industry for their experiences, in-depth knowledge, and track record of driving organizational impact. Together we will transform your IT infrastructure into a Quiet IT environment that is designed to help lower IT costs, mitigate risks, support business growth, and protect your business and customer data.
Give us a call, or fill out our contact form for more information on how we can transform your organization's IT Infrastructure from a liability to a secure and cost-effective solution for your business and your customers.
Looking for a Career?
Get ready for spontaneous applause, impromptu brainstorms, and the contagious excitement we bring to the office each day. We've built a team that drives positive results for our clients and has a terrific time doing it, and we're always looking for an innovative talent to dive in and grow with us.
What Companies Are Saying