IT Advisory Services for Private Equity
RKON partners with our clients as an extension of their team starting with delivering impactful value creation insights during preliminary diligence through the hold period. Our multidisciplinary team has a keen eye towards delivering effective IT operations and can quickly identify smart money investments and risks that will be difficult to overcome in a short time period.
Value stream mapping the order to cash process will help identify synergy and cost opportunities while helping align non-IT functions being underserved. Having built and managed IT for hundreds of companies, RKON brings a real world set of benchmarks and best practices that serve as a basis for strategy and execution.
RKON's practitioner viewpoint extends to Cybersecurity and compliance taken from actual security management and compliance delivery engagements. RKON's unique approach has fast tracked many businesses through compliance initiatives and routinely provides compliance readiness in 90 days.
Contact Us Today
If you are looking for more information about our IT Transformation & Security services please don't hesitate to reach out. Our team of IT experts is ready to help.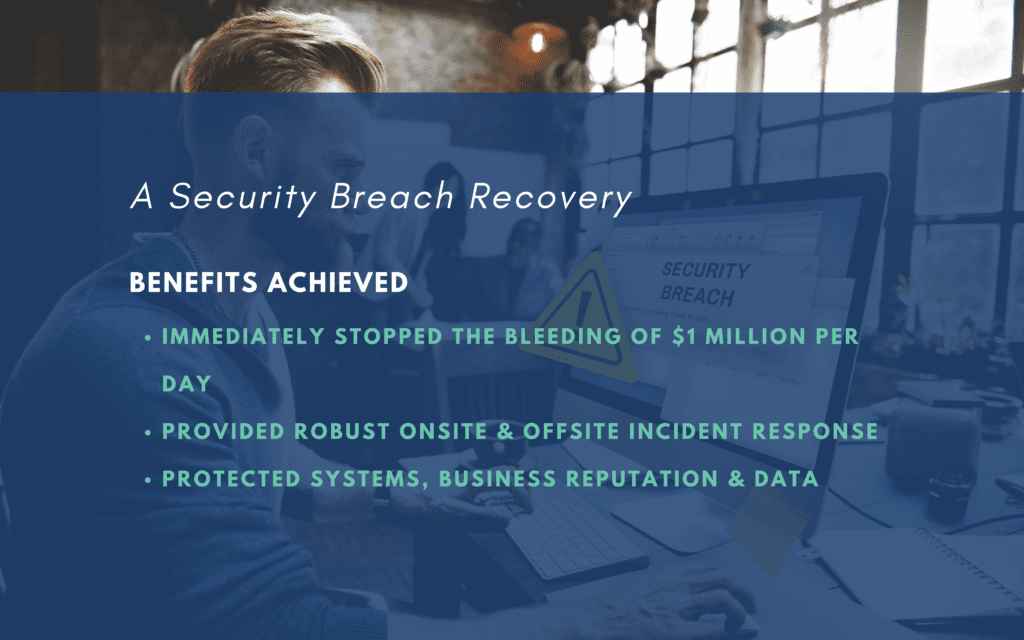 A ransomware attack is isolated at the source by RKON's Security Team, and addressed through 24/7 RKON support helping secure client systems and resume production.
An automated and cost-effective e-commerce system implemented by RKON helps client gain market advantages and improves customer experiences.